HEisMy Relaxation | Tropical Fruit Flavored Powder (60 Servings)
Regular price
Sale price
$35.00 USD
Unit price
per
Sale
Sold out
Shipping

**FAST & FREE Shipping on ALL orders! No Minimum Purchase Required!**

We do not ship on Saturdays or Sundays. Orders will generally be shipped 1-2 business days after the order is placed via USPS priority mail.
Available Discounts

Buy 3+ at the Same Time & Get a 15% Discountwith Code "Relax15". Cannot be combined with "Subscribe & Save" discount.
Care Instructions

Store in a cool, dry place.
Returns

To be considered for reimbursement, you may return any item purchased from Beautiful Minds Labs for any reason within sixty (60) days of purchase. For online orders, the product ship date is the date of purchase. You are responsible to pay return shipping costs.
NOTE: Actual Label Received May Look Slightly Different Than Pictured
Use code "Relax15" for quantities of 3 or more for 15% off the entire order. Cannot be combined with the "Subscribe & Save" discount.
Background Information
Anxiety disorders are the most common mental health concern in the United States. Did you know that over 40 million U.S. adults have been diagnosed with an anxiety disorder, such as generalized anxiety, panic attacks, OCD, PTSD, and social anxiety?

Millions more go undiagnosed and untreated that feel equally anxious, stressed, worried, overwhelmed, and burned out. Untreated anxiety can lead to depression, headaches, irritability, high blood pressure, upset stomach, muscle aches, fatigue, insomnia, worsening concentration, and poor productivity. These issues frequently result in people seeking extremely unhealthy ways of coping. However, you don't have to be one of those people!
Product Description
"HEisMy Relaxation" is a fast-acting, high-potency, evidence-based formula developed by a team of mental health professionals to help relieve anxiety and panic, reduce racing thoughts, improve sleep onset, and support emotional distress associated with PMS. It was created using a blend of naturally calming amino acids, nutrients, and minerals to help you soothe your stress, improve your mood, calm your mind, and enhance your sleep. The collective combination of nearly 4000mg of synergistic active ingredients, which includes magnesium glycinate, L-theanine, GABA, taurine, and inositol, were carefully selected to promote optimal mental health and relaxation by boosting the brain's neurotransmitters naturally. 
This supplement is a naturally sweetened, tropical fruit-flavored powder that can easily be mixed in either juice or hot/cold water.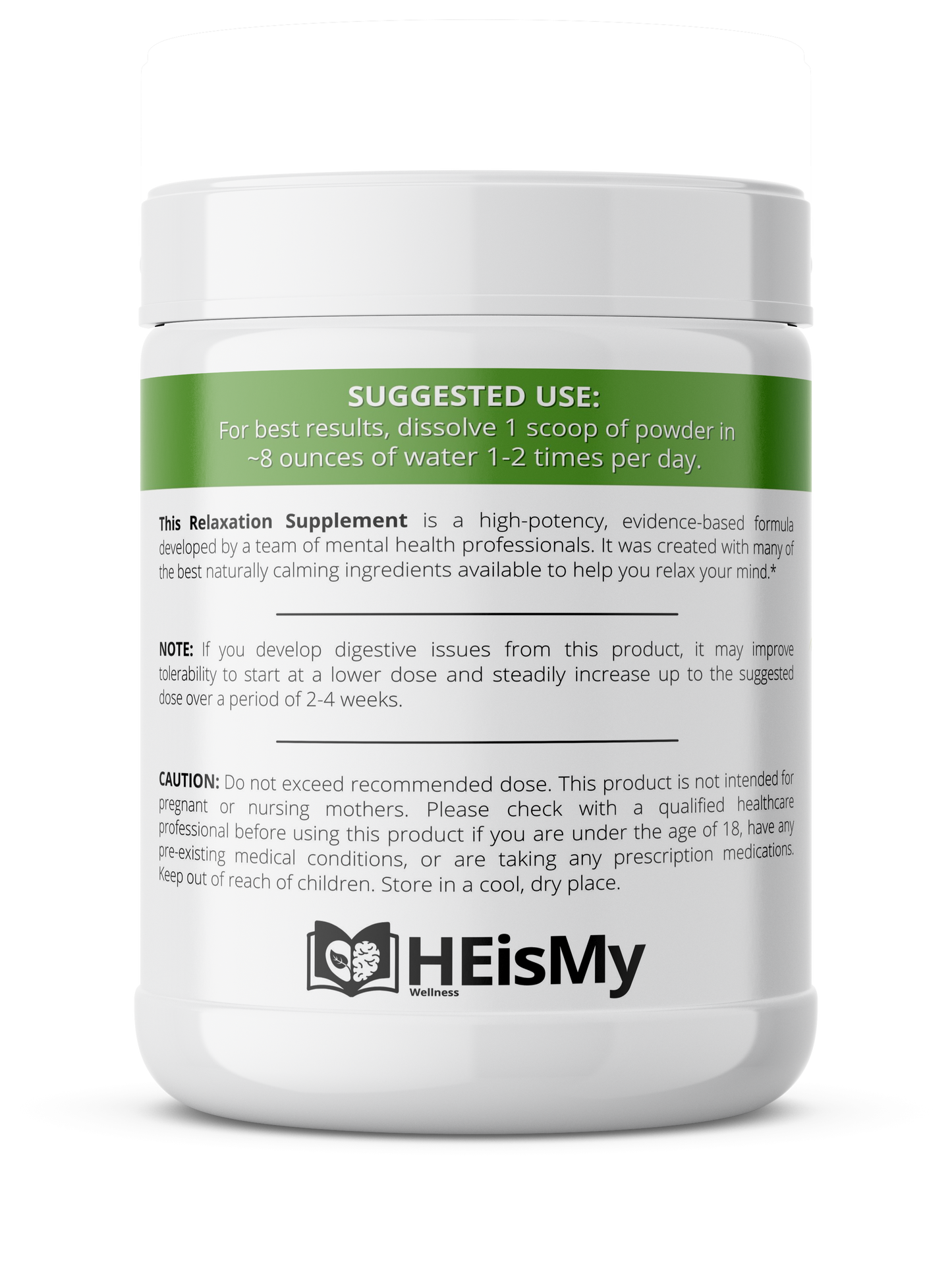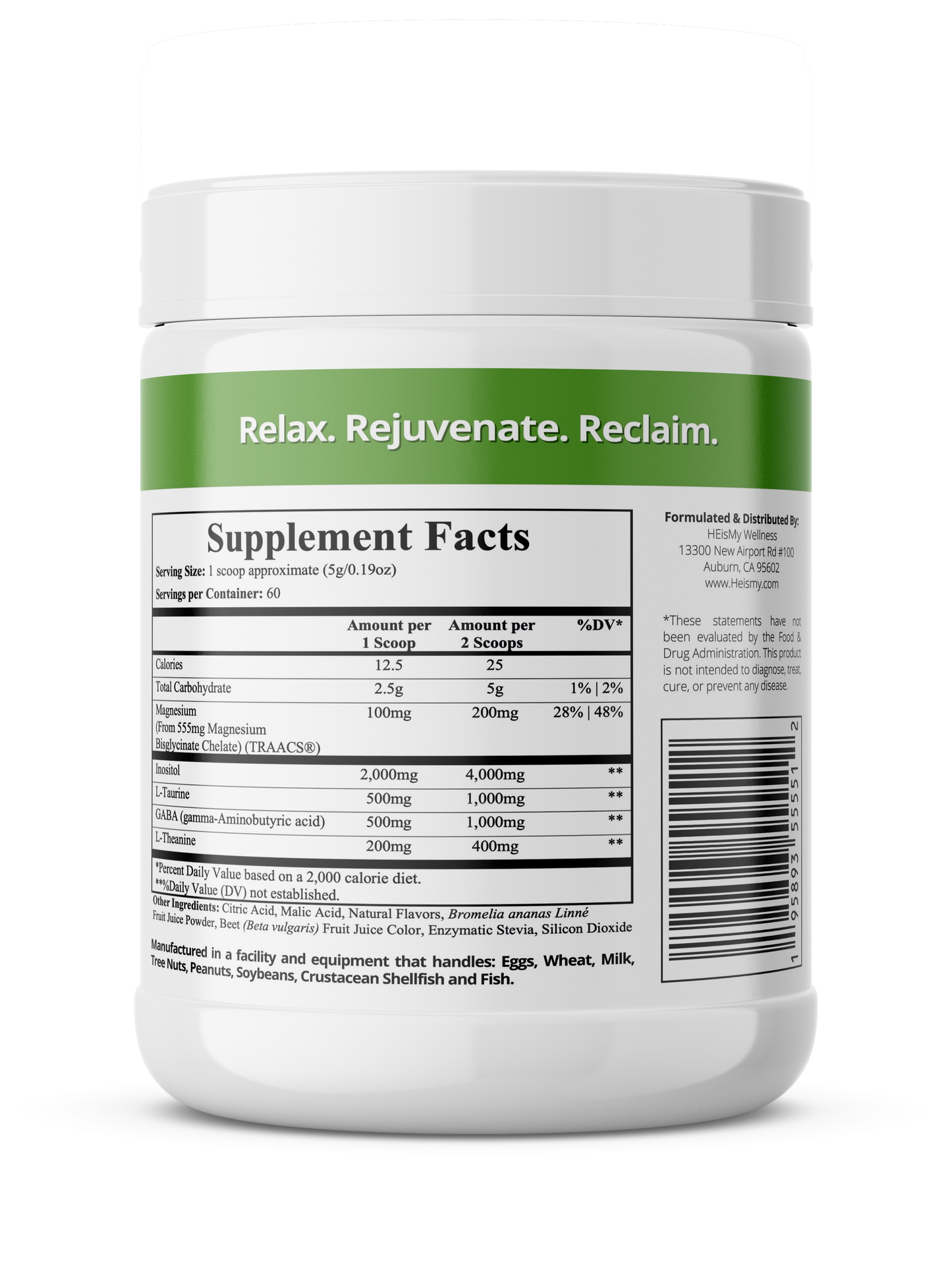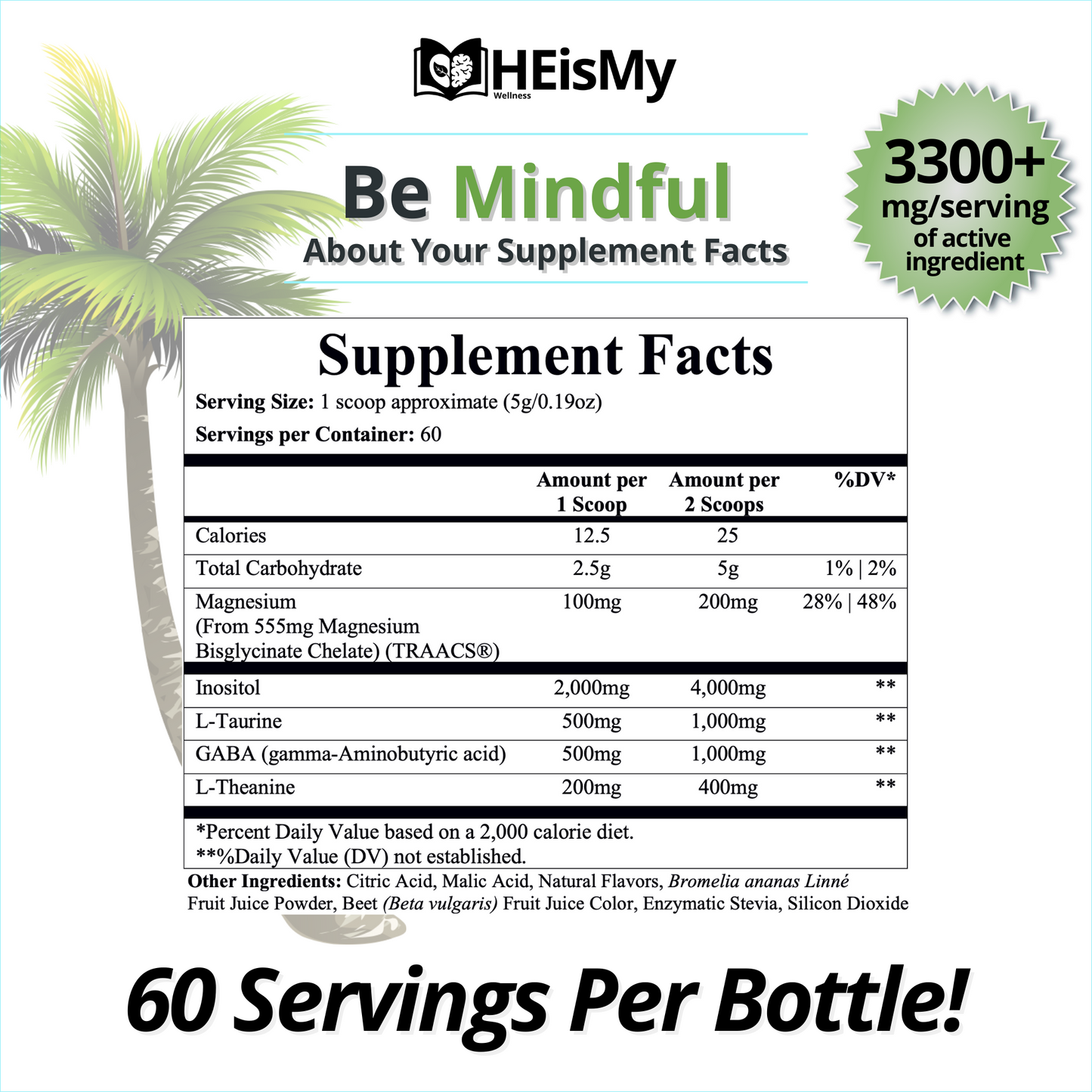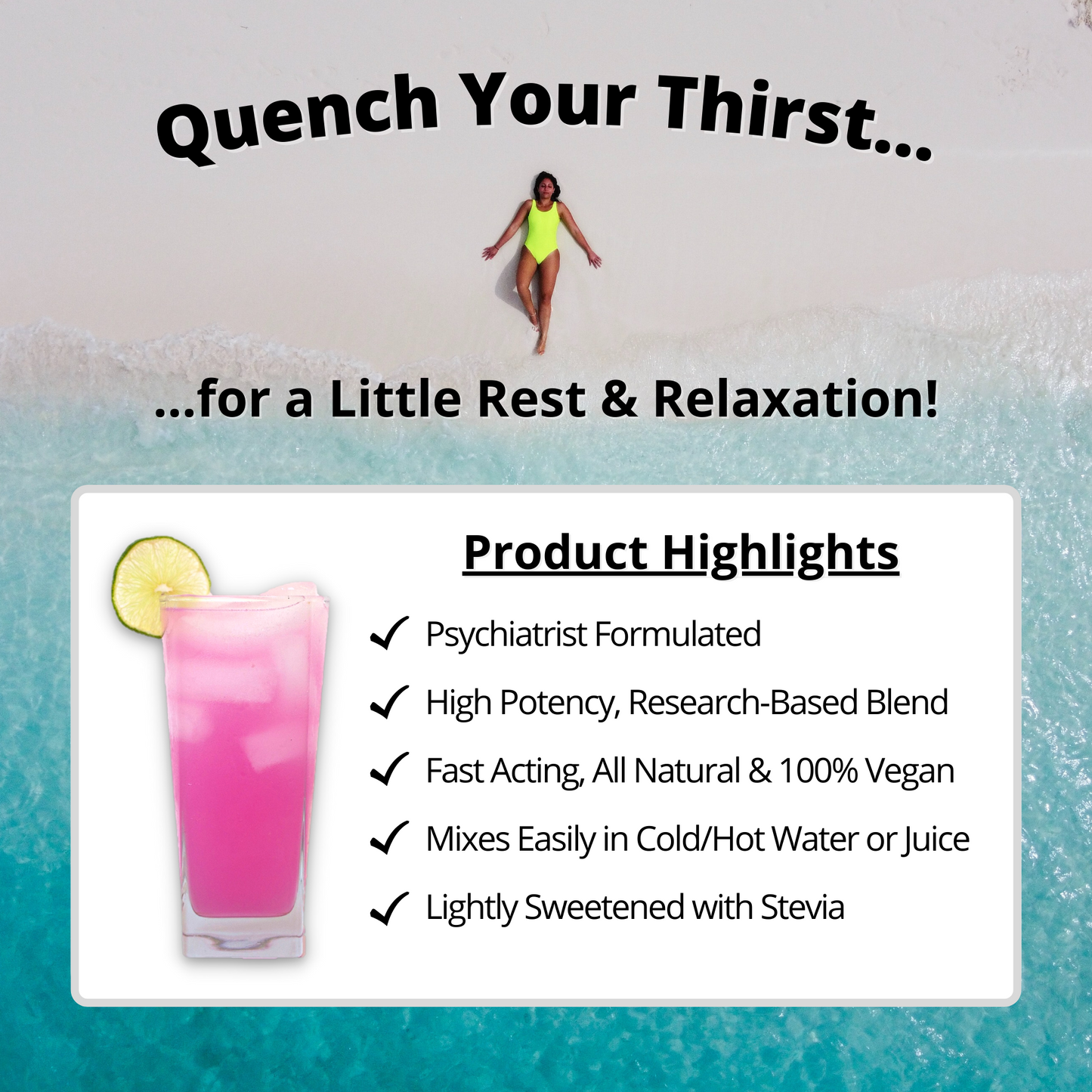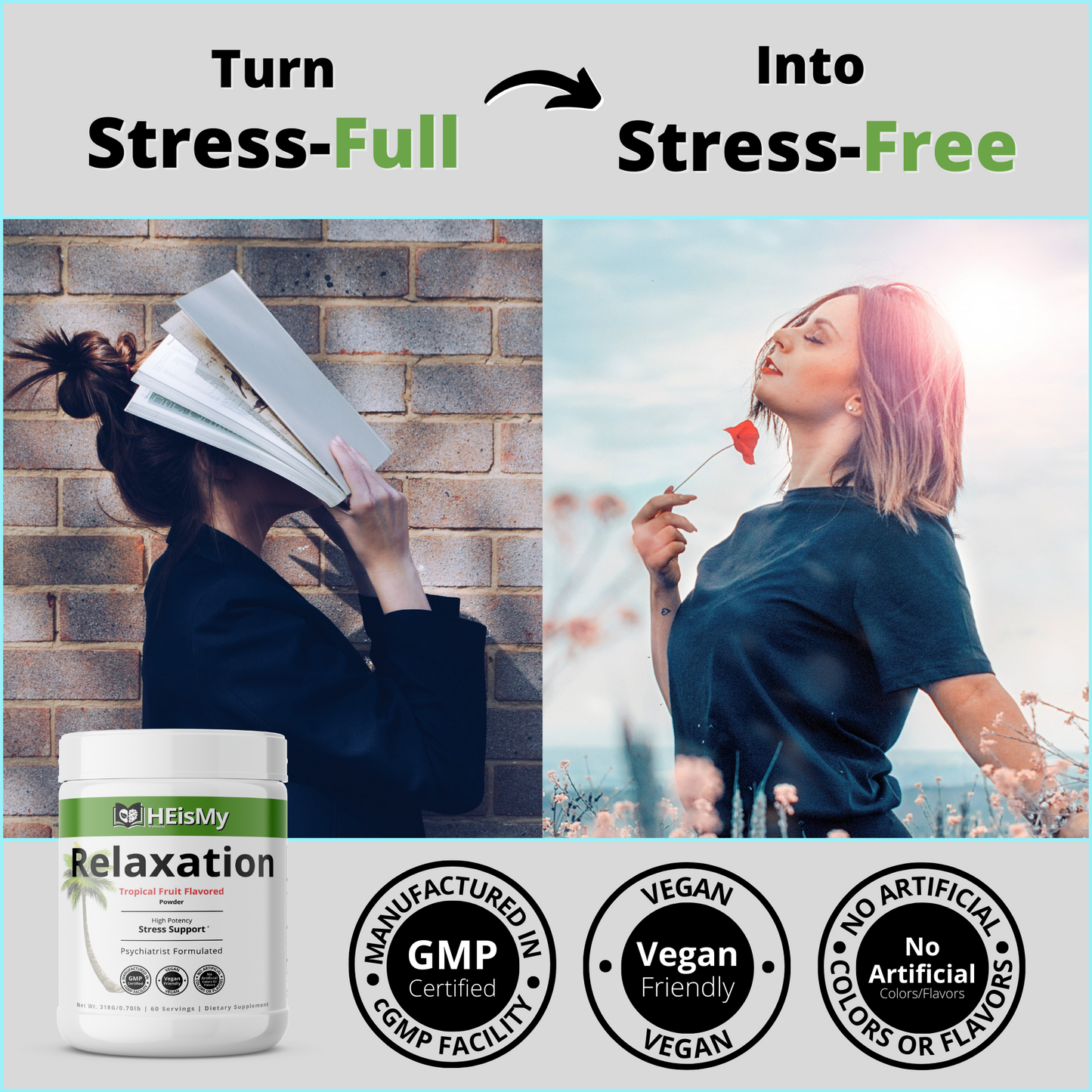 The Brain People Podcast: 055 | What is in HEisMY Relaxation & is it Effective?